Step 1: Do Your Research
The first step for many SOLIDWORKS buyers is research. Many types of resources are available to help you make the right decision for your company. Examples include whitepages, blog posts, ebooks, product matrices and videos like the ones available in our Resource Center. Many people investigating new 3D CAD software find that attending an educational event is helpful. You can also check out how well your computer gear matches up with the SOLIDWORKS hardware requirements.
You may need additional capabilities beyond design, so you will want to visit the Guide to Buying SOLIDWORKS Simulation, the Guide to Buying SOLIDWORKS Electrical and the Guide to Buying SOLIDWORKS PDM.
If you also need metal and carbon fiber 3D printing capabilities, you can take a look at our partner EXBuild's Guide to Buying Markforged 3D Printers.
Step 2: Get a Software Demonstration
The next step is often to request a demonstration of the software by certified application engineers. This ensures that the features and functionality of match the requirements of the organization considering SOLIDWORKS products.
A demo also provides an opportunity to learn more about Alignex and to review other software offerings for: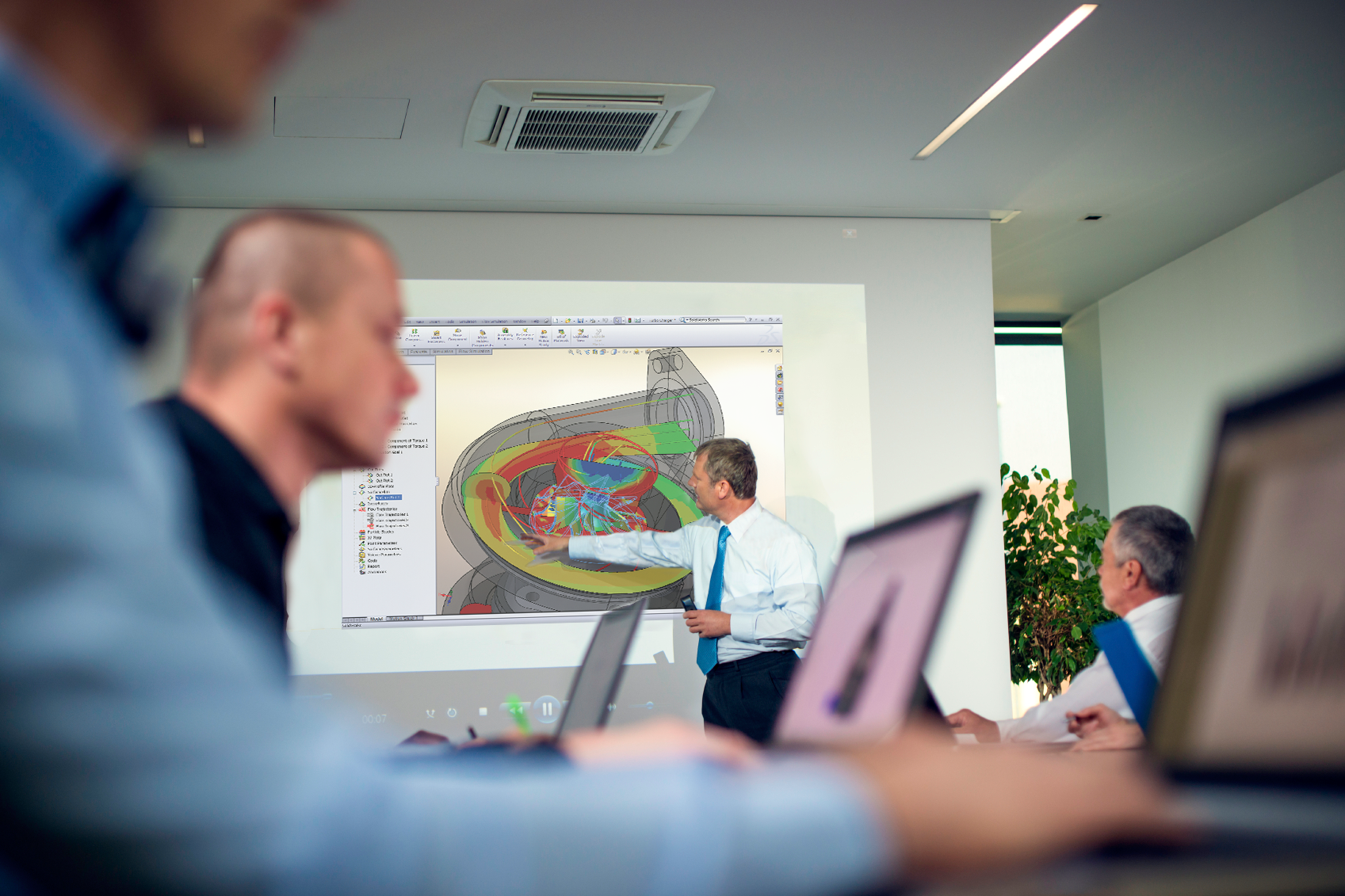 Step 3: Proposal or Quote
Once you have confirmed for yourself that the tools will work in your environment the next step will be either a proposal or a quote that includes details of products to be purchased, all costs associated with the software, as well as any services recommended.
Step 4: Purchasing Process
From there, the next step will follow the procurement process inside your organization, often meaning your company will issue a purchase order. Once there is confirmation of your intent to purchase and you have arranged a payment method we order the software on your behalf. It usually takes SOLIDWORKS about 3 business days to process your order.
Step 5: Get Started with Your New Software
After your order is completed we provide you with your serial numbers as well as additional information about getting started. We will also begin scheduling any services or training that were purchased.